The Penn Women's Center was founded in April, 1973, after protestors occupied College Hall for four days to protest a series of rapes on campus. We moved to our current location on Locust Walk in the early 1990s, following the "Diversify Locust Walk" movement that sought to make Penn safer for minorities and female students. For over 40 years, the center has been active in promoting the rights of women on campus and beyond. We strive to include voices of gender, sexual, and racial minorities, acknowledging that feminism has historically been white and cis-centered. Come visit us to walk through a timeline of our history!
Address:
3643 Locust Walk
Philadelphia, PA 19104
Hours:
Monday – Thursday 9:30 am – 5:30 pm
Friday 9:30 am – 5:00 pm

Evenings and weekends by special arrangement.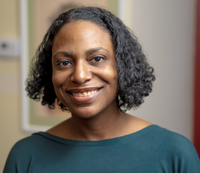 Elisa Foster
(she/her)
Interim Director
As Interim Director of PWC, Elisa supports and advocates for gender equity among all areas of the campus community. Elisa focuses on PWC's educational programming, community outreach, and on mentoring key student groups such as PAGE (Penn Association for Gender Equity). Prior to joining Penn in 2017, Elisa served as the Manager of the Women's Leadership & Mentorship Program at Robert Morris University where she supported peer and professional mentoring relationships and developed leadership training programs for undergraduate women.
Elisa has a background in grant writing and strategic planning for nonprofit organizations throughout the Philadelphia region, as a consultant for Fairmount Ventures, and a fundraiser for the Women's Business Development Center and Urban League of Philadelphia. She also served as a marketing coordinator and market researcher for The Melior Group where she helped colleges and nonprofit organizations meet the needs of their constituencies. In her spare time, Elisa uses these skills to support the local nonprofit community. She is currently a board member of Pathways to Housing PA in Philadelphia and a former board member of Ursuline Support Services in Pittsburgh.
Elisa received her undergraduate degree in English and Communication with a concentration in Africana studies from Villanova University and her master's degree in Communication (Media & Cultural Studies) from Villanova.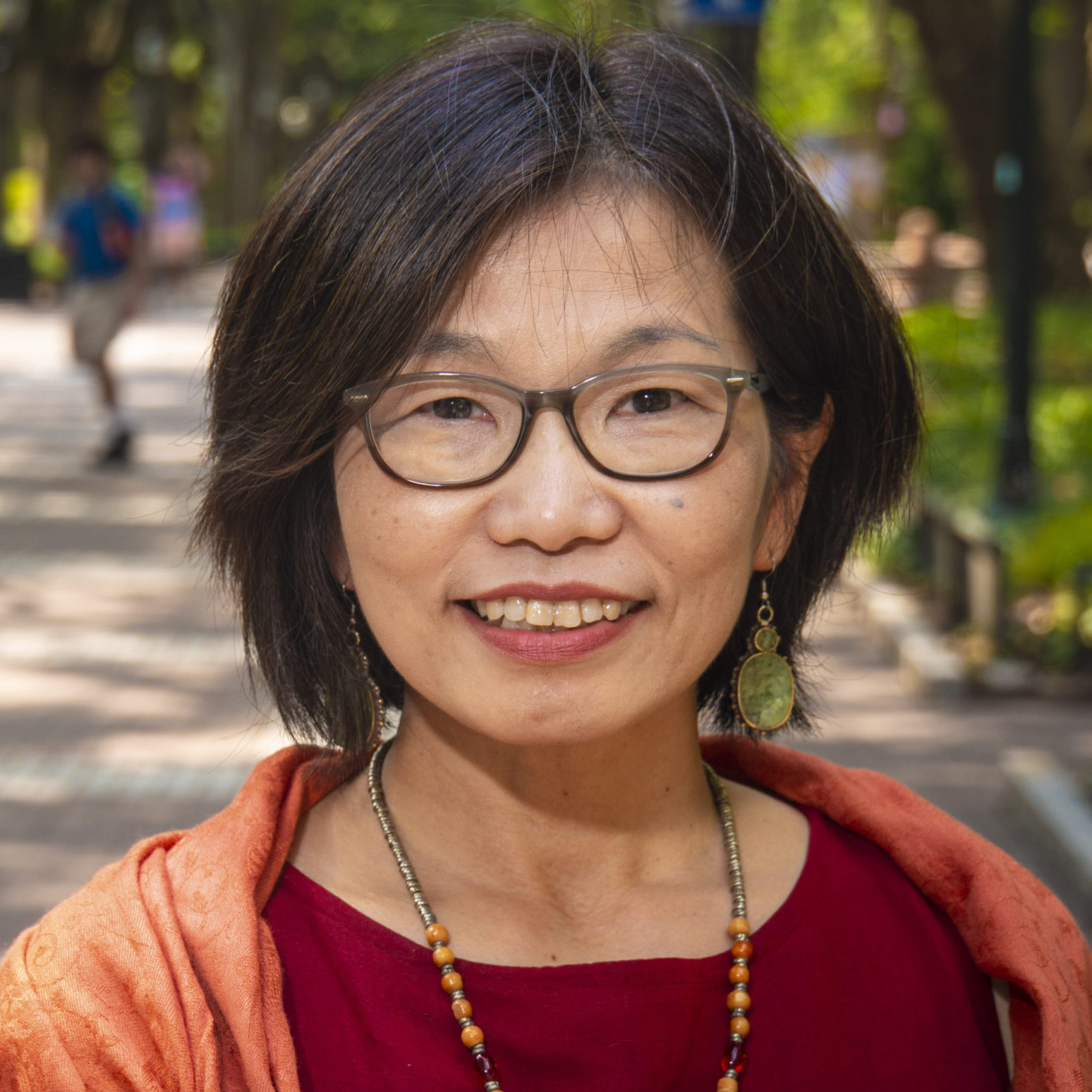 Hitomi Yoshida
(she/her)
Financial Administrative Coordinator
Hitomi Yoshida has worked in higher education and qualitative evaluation since she graduated with an M.S. Ed. from Penn's Graduate School of Education (GSE) in 1995.  Before joining Penn Women's Center, Hitomi served as the Program Coordinator at the Pan-Asian American Community House (PAACH) and as the Diversity Programs Manager for the Penn Museum. Before she returned to Penn campus, she was the Associate Director for the Intergenerational Center at Temple University for many years. Hitomi is experienced in facilitating collaborative learning and community engagement and appreciates the welcoming space and dynamic programs that the Penn Women's Center offers for the community.  
In her spare time, Hitomi likes to attend community-based art events and engage with local non-profits that serve refugee and immigrant communities. She also enjoys cheering for her sons' dance performances and lacrosse games, and raising her little rescue dog, Charlie.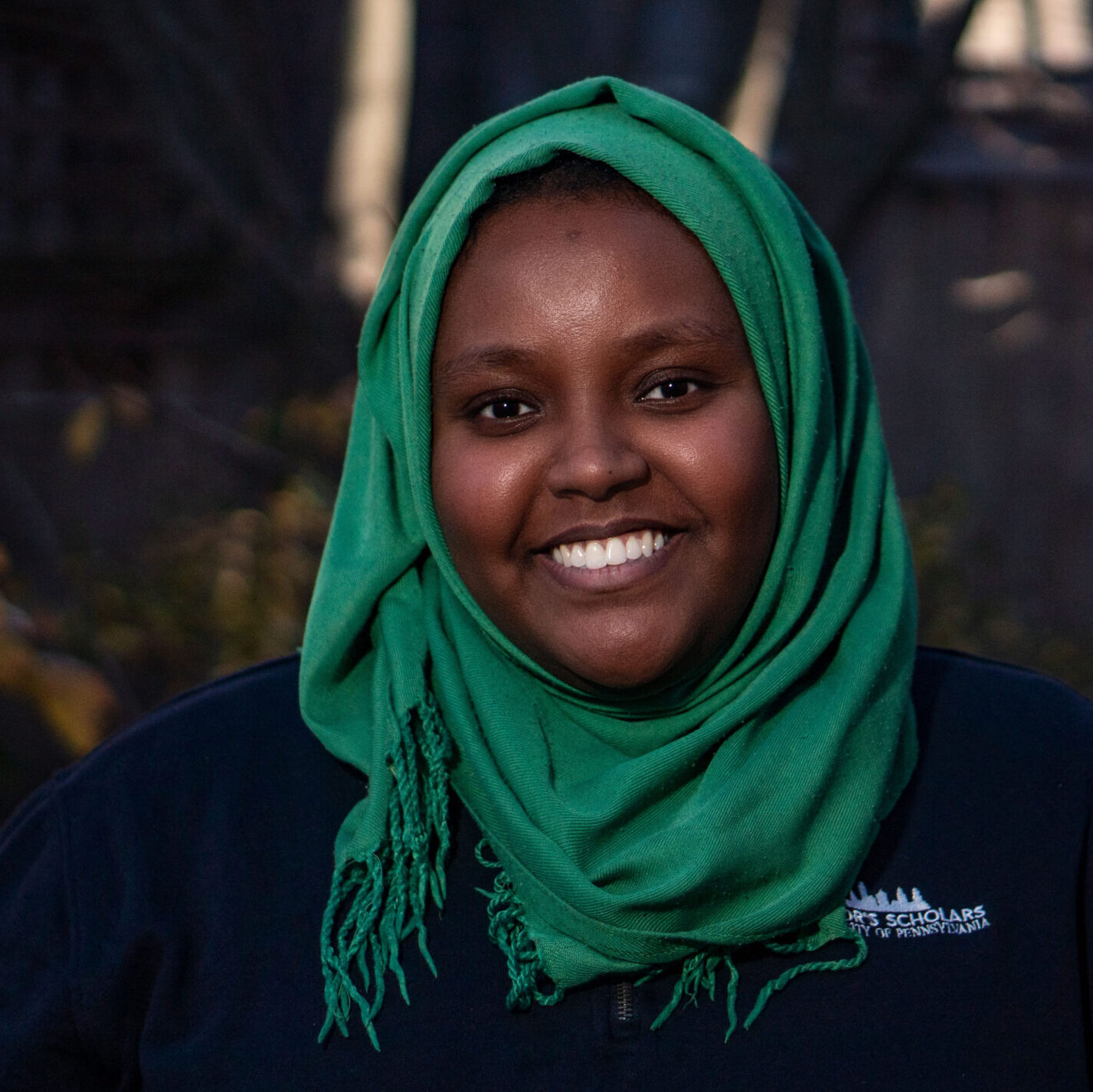 Ekram Ibrahim
Ekkram is a freshman in the College with an undecided major. She is originally from West Philadelphia, where she graduated from George Washington Carver High School of Engineering and Science. At Penn, she is a part of the Muslim Student Association and plans on joining Black Wharton Consulting club. Ekram is passionate about sustainability and philanthropy. In her free time, she enjoys camping and giving back to the community. She is excited to see all the amazing things Penn has to offer!
Laura Guerrero
Laura is a sophomore in the College who plans to major in PPE (Philosophy Politics and Economics) and minor in sociology. She was raised in New York City, where she attended a performing arts high school as a vocal major and developed her interest in promoting gender equity. At Penn, she is part of the International Affairs Association, as well as the Benjamin Franklin Scholars Program and Coffee Club. Her goal in life is to advocate for minorities and marginalized groups, and she loves being outdoors, performing in choirs, and watching Netflix.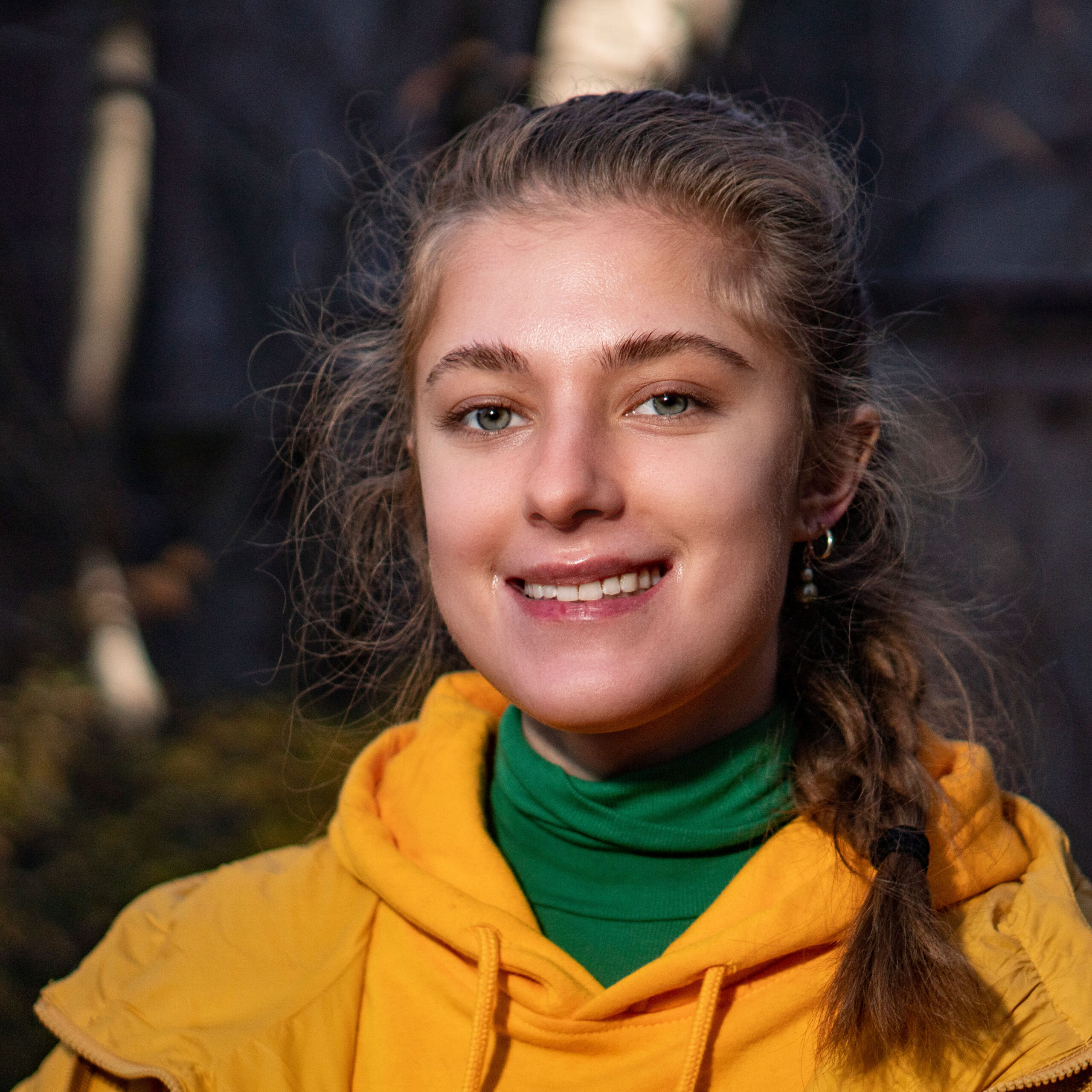 Darya Bershadskaya
Darya is a sophomore in the College pursuing a double major in the Biological Basis of Behavior (BBB) and Nutrition Science. As a FGLI student, Darya's experiences have driven her to focus, above all else, on helping people, particularly using the resources made accessible to her through through her mentors and education. Darya is a member of the Ben Franklin Scholars Program (BFS), Penn Undergraduates for Refugee Empowerment (PRE) and Penn Benjamins, the only in-person peer counseling organization on campus. Her favorite books include Hermann Hesse's Siddhartha and Paul Kalanithi's When Breath Becomes Air ; in her free time, she is an avid critic of psychological-thrillers and dedicated chef in search of the best way to prepare potatoes.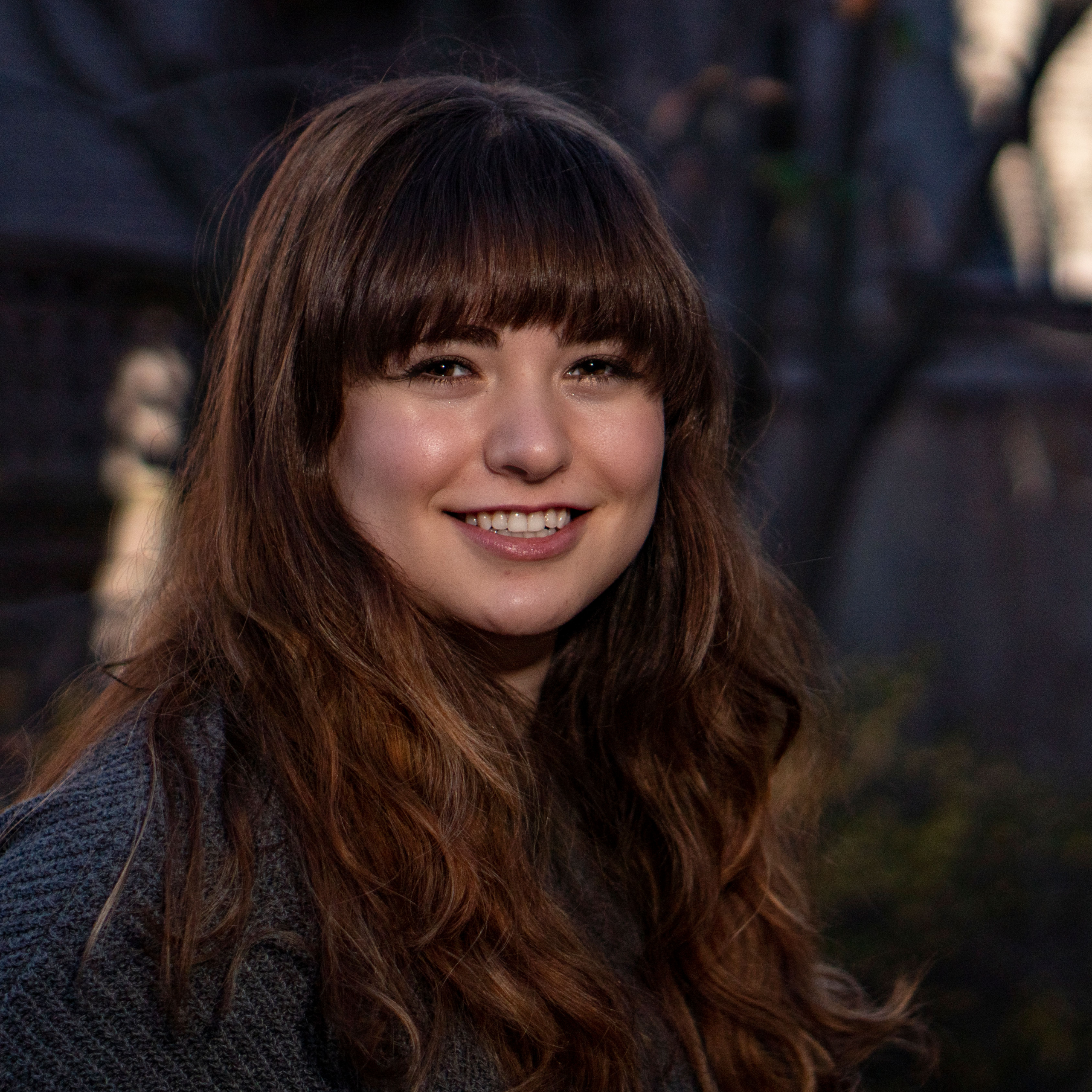 Hannah Goldberg
Hannah is a sophomore majoring in English and Music. Originally from Kansas City, Hannah developed a passion for education and gender equity. She has previously worked at 901 Arts, a non-profit afterschool arts program in Baltimore, MD as an academic tutor and music mentor. She is thrilled to be working with the Women's Center to merge her enthusiasm for equality and delicious, sustainable food. You can find Hannah playing violin in the Penn Symphony Orchestra, reading/writing poetry on the College Green, or baking pies in her dorm room.
We sponsor a number of events throughout the year that highlight issues of gender justice and promote women writers, activists, artists and political and professional leaders. These include conferences, trainings, and workshops, with topics ranging from restorative justice, to healthy relationships, to men and masculinities. Major sponsored events, co-produced with student groups, include the Vagina Monologues, the Women's Leadership Summit, Penn Women's Week and Take Back the Night. 
We play an advocacy role regarding issues of gender equity, health, childcare, workplace discrimination, domestic and sexual violence, and mental health.  
Located in the heart of campus, at 3643 Locust Walk, the Penn Women's Center offers the perfect space for women, female-identified persons and feminists of all genders to study, relax, host meetings, and workshops or team up for civic engagement projects.
More than just a building, we are also home to a fully equipped nursing room, complete with a Medela Symphony breast pump, that provides a cozy private space for breastfeeding and/or pumping. We also have an eco-kitchen (PEEK) that can be used for cooking, events or hanging out, a film and book library, a TV lounge, wireless internet access and assorted meeting rooms.