The Penn Women's Center was founded in April, 1973, after protestors occupied College Hall for four days to protest a series of rapes on campus. We moved to our current location on Locust Walk in the early 1990s, following the "Diversify Locust Walk" movement that sought to make Penn safer for minorities and female students. For over 40 years, the center has been active in promoting the rights of women on campus and beyond. We strive to include voices of gender, sexual, and racial minorities, acknowledging that feminism has historically been white and cis-centered. Come visit us to walk through a timeline of our history!
Address:
3643 Locust Walk
Philadelphia, PA 19104
Hours:
Monday – Thursday 9:30 am – 5:30 pm
Friday 9:30 am – 5:00 pm

Evenings and weekends by special arrangement.
Please note, beginning April 1st through June 30, 2023, Penn Women's Center will have limited capacity to provide confidential support services and options counseling.
If you need to speak with someone, we encourage you to contact one of the campus partners listed on our Support Services page.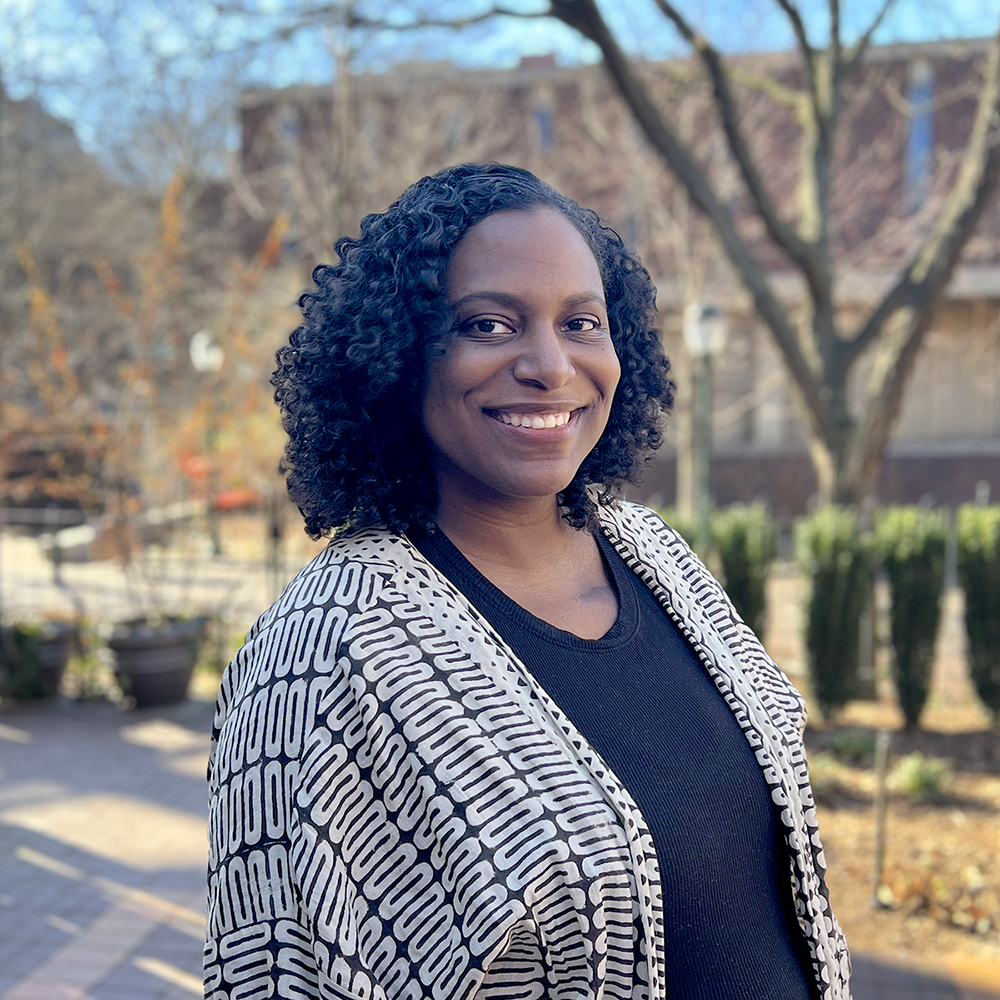 Elisa Foster
(she/her)
Director
As Director of PWC, Elisa supports and advocates for gender equity among all areas of the campus community. Elisa focuses on PWC's educational programming, community outreach, and on mentoring key student groups such as PAGE (Penn Association for Gender Equity). Prior to joining Penn in 2017, Elisa served as the Manager of the Women's Leadership & Mentorship Program at Robert Morris University where she supported peer and professional mentoring relationships and developed leadership training programs for undergraduate women.
Elisa has a background in grant writing and strategic planning for nonprofit organizations throughout the Philadelphia region, as a consultant for Fairmount Ventures, and a fundraiser for the Women's Business Development Center and Urban League of Philadelphia. She also served as a marketing coordinator and market researcher for The Melior Group where she helped colleges and nonprofit organizations meet the needs of their constituencies. In her spare time, Elisa uses these skills to support the local nonprofit community. She is currently a board member of Pathways to Housing PA in Philadelphia and a former board member of Ursuline Support Services in Pittsburgh. 
Elisa received her undergraduate degree in English and Communication with a concentration in Africana studies from Villanova University and her master's degree in Communication (Media & Cultural Studies) from Villanova.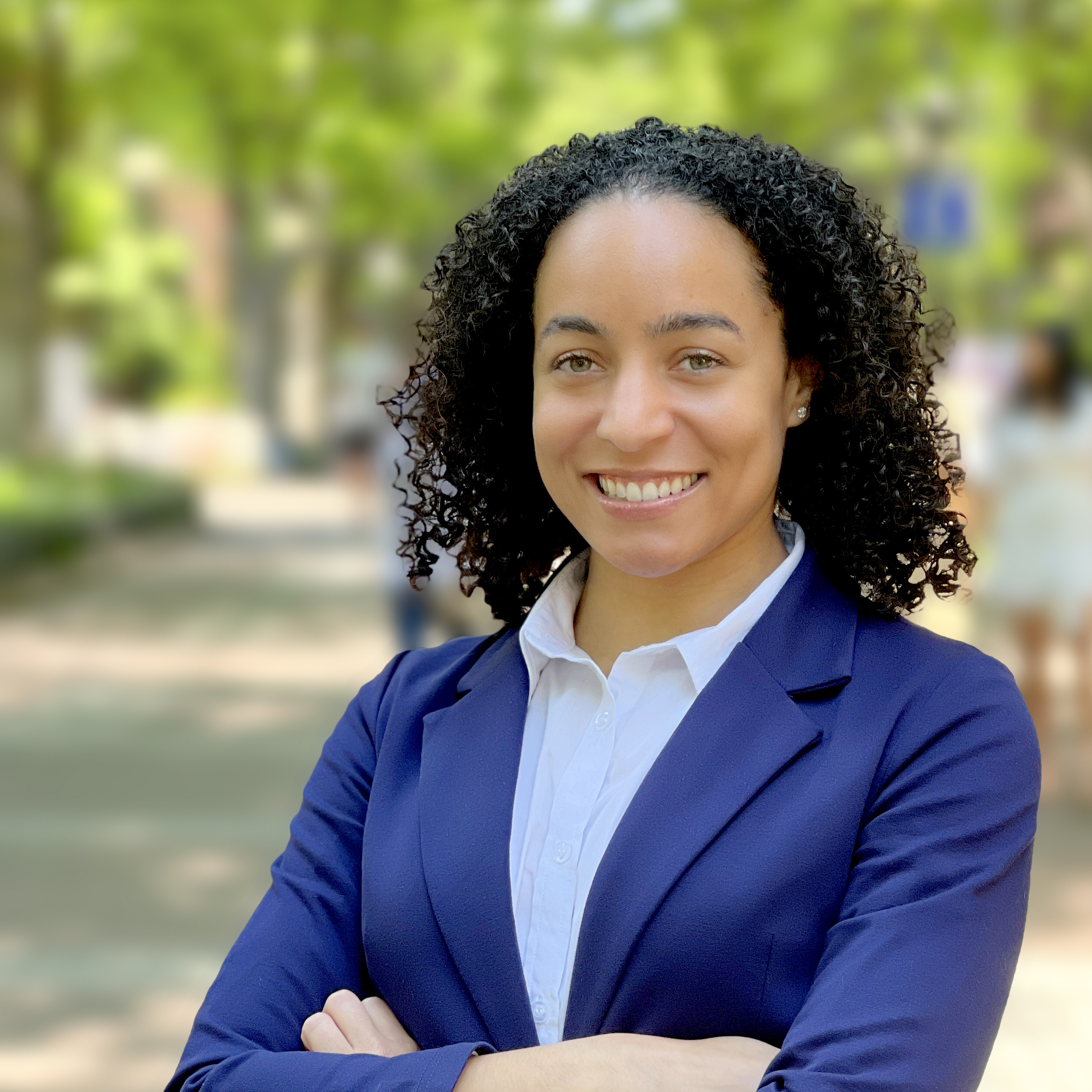 Jasmine Greene, J.D.
(she/her)
Associate Director
As Associate Director of PWC, Jasmine leads various programming and student engagement initiatives, while also advising organizations supported by PWC. She has held various roles in K-12 and higher education settings, which include working in diversity, equity, inclusion, and belonging offices, along with serving as an adjunct professor of legal research and writing. 
With a passion for gender justice, Jasmine has served in a series of women's organizations and centers where she led teams to develop programming and outreach efforts focused on feminism advocacy and education, as well as women's professional and educational ascension. In all her roles, she has worked to confront the educational inequities and opportunity gap faced by historically marginalized groups. 
Jasmine earned her Bachelor of Arts in English and Spanish from Florida State University, a Master of Science in Education from Penn's Graduate School of Education, and a Juris Doctor from Temple University's Beasley School of Law. Jasmine believes deeply in the necessity to create positive and meaningful student educational experiences, which fuels her passion for inclusivity and equity for diverse student populations.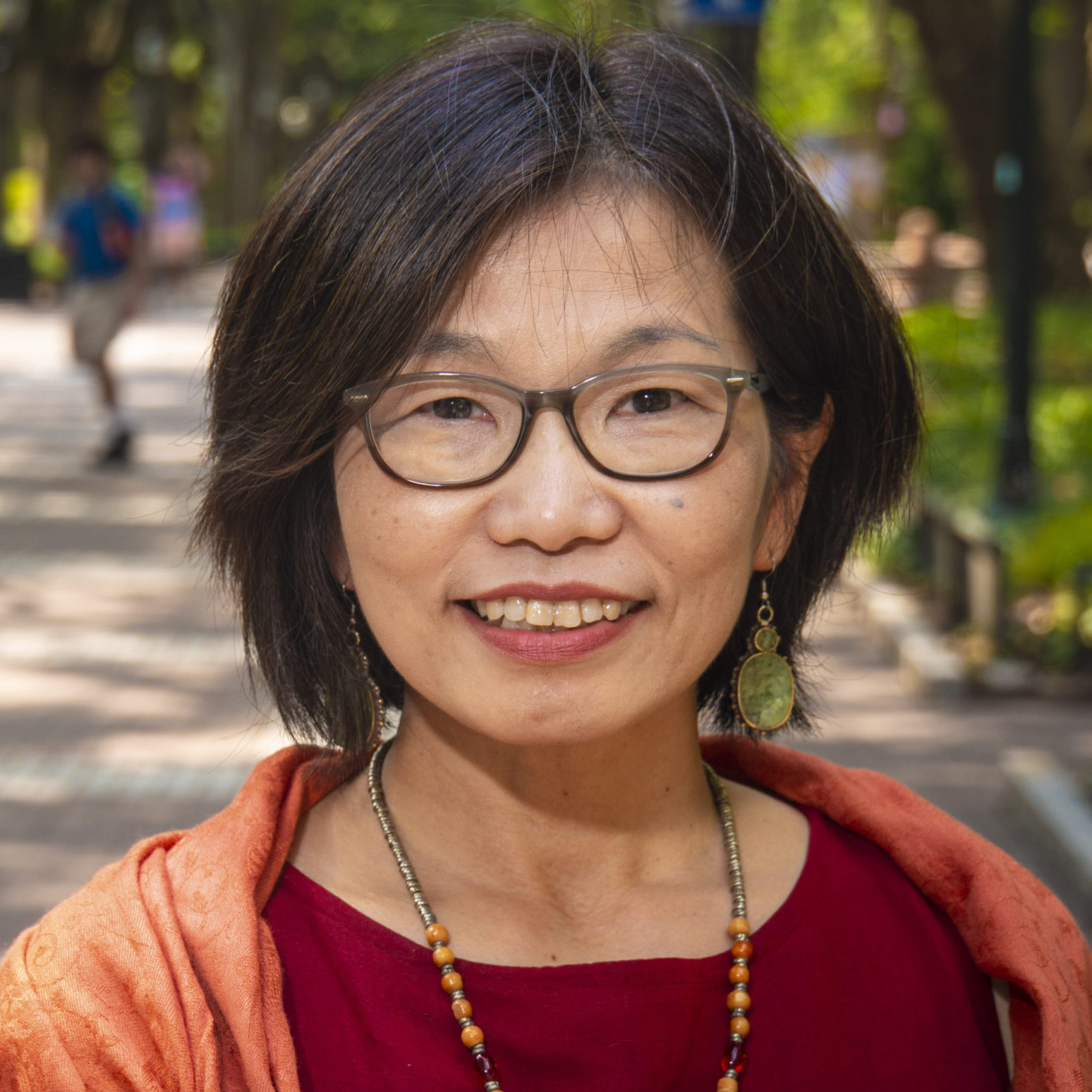 Hitomi Yoshida
(she/her)
Coordinator
Hitomi Yoshida has worked in higher education and qualitative evaluation since she graduated with an M.S. Ed. from Penn's Graduate School of Education (GSE) in 1995.  Before joining Penn Women's Center, Hitomi served as the Program Coordinator at the Pan-Asian American Community House (PAACH) and as the Diversity Programs Manager for the Penn Museum. Before she returned to Penn campus, she was the Associate Director for the Intergenerational Center at Temple University for many years. Hitomi is experienced in facilitating collaborative learning and community engagement and appreciates the welcoming space and dynamic programs that the Penn Women's Center offers for the community.  
In her spare time, Hitomi likes to attend community-based art events and engage with local non-profits that serve refugee and immigrant communities.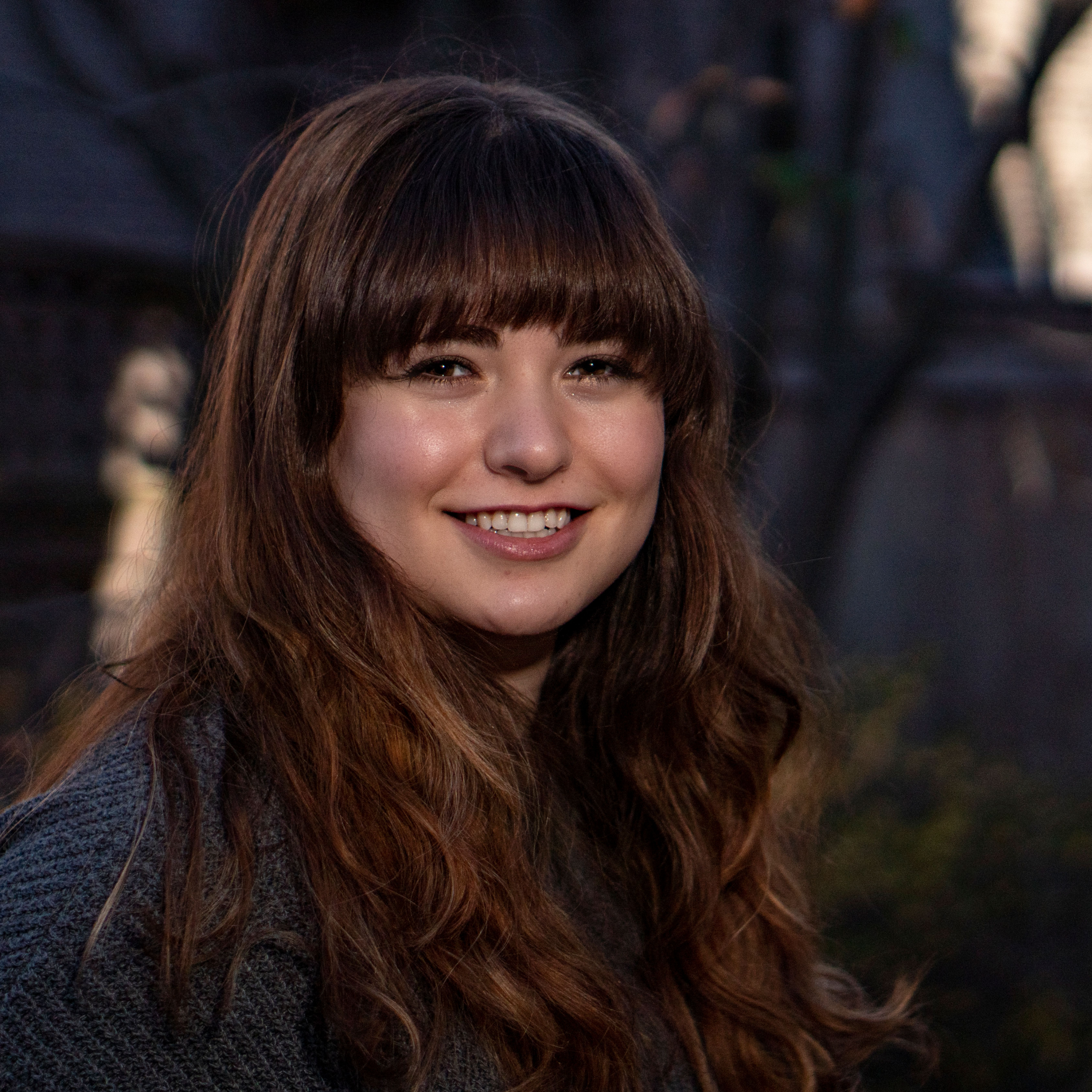 Hannah Goldberg
(she/her)
Program and Operations Associate
Hannah is a Penn graduate who earned a bachelor's degree in Music and English with a Creative Writing concentration. She is originally from Kansas City, where she studied violin and developed a passion for gender equity and food sustainability. During her time as a Penn student, she performed with the Penn Symphony Orchestra and served as co-president of Penn Cycling. In her free time, Hannah can be spotted zooming around Philly on her bike, researching 19th and 20th-century music, and searching for the best Turkish coffee in the city. At Penn Women's Center, as PEEK eco-kitchen coordinator, she merges her enthusiasm for equality with delicious, sustainable food. She can often be found running a variety of food-based learning events and talking about PWC's compost worms.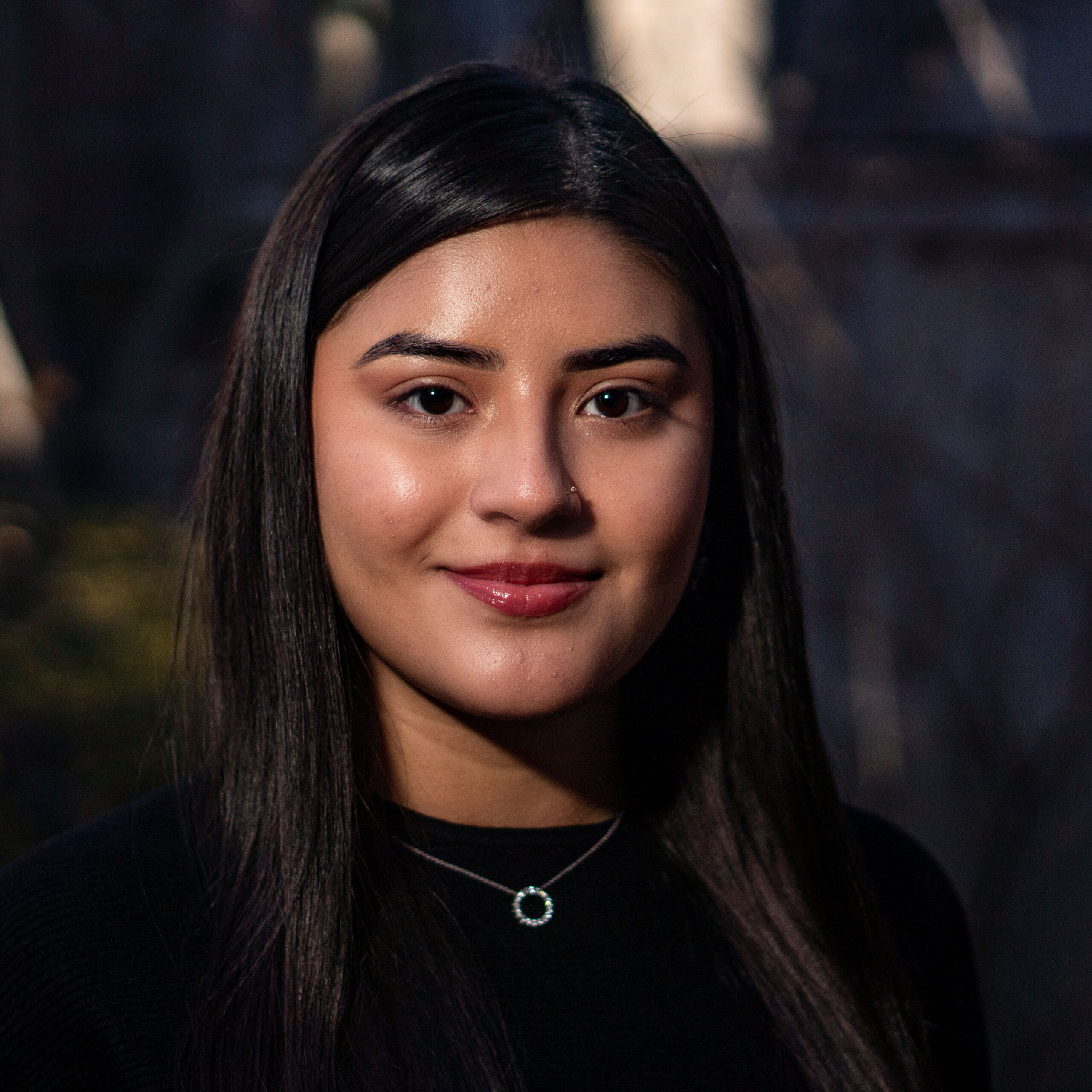 Laura Arellano-Velazquez (she/her)
Student Program Assistant
Laura is a sophomore majoring in Philosophy, Political Science, and Economics (PPE). She is originally from Austin, Texas where she attended KIPP Austin Collegiate High School. There she served on a restorative justice council, participated in the robotics program, played on the varsity volleyball team, and qualified for National Honor Society. At Penn, she serves as the External Communications Director for F-Word Magazine (a feminist literary magazine), contributes to the Festival Latinx committee, and is a Mujeres Empoderadas general body member. Laura has a deep passion for eradicating gender norms and helping low-income individuals like herself. In her spare time, she loves spending time with her loved ones, watching Netflix, shopping, and exploring Philadelphia. At Penn Women's Center, Laura assists with marketing and the weekly newsletter, and served as a liaison for Mujeres Empoderadas .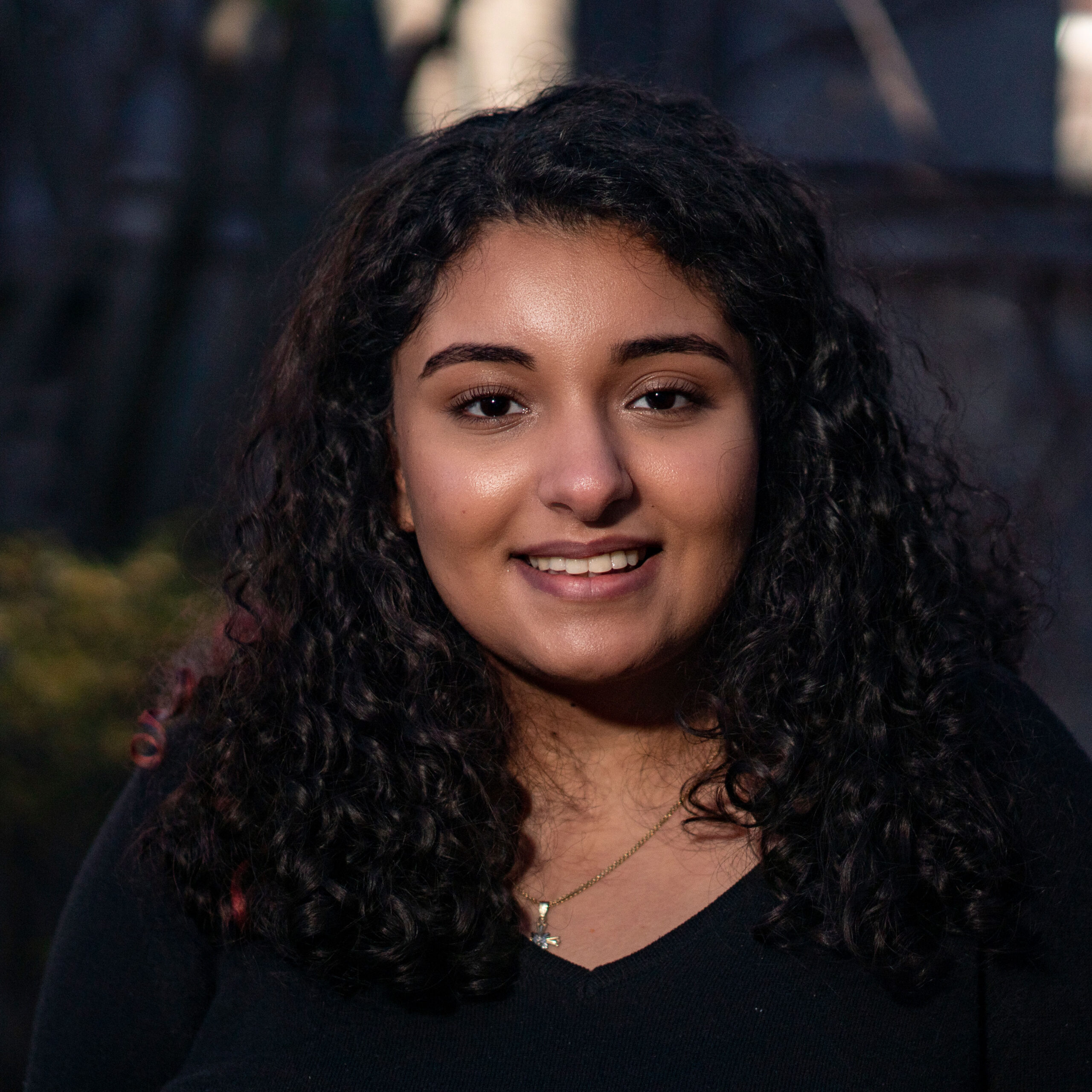 Tryphena Zareif (she/her)
Student Program Assistant
Tryphena is a sophomore majoring in Cognitive Science and Health & Societies. She aspires to become a physician to care for patients and their families through their health journeys. Since arriving at Penn, her passion for healthcare has only intensified. She researches the role of physicians, medical professionals, and non-physician providers in health education, medical research, clinical protocols development, and health policy reform. Her academic interests include regenerative medicine and health policy. Tryphena's goal is to help underrepresented groups have access to affordable, quality, and holistic healthcare. She aims to use her experience and education to help first-generation individuals (like herself) feel represented and empowered for personal and professional success. In her free time, she enjoys drawing, listening to music, and playing cards with friends. At Penn Women's Center, Tryphena assists with marketing and social media, facilitates various initiatives, including the Game Day Program, and co-leads Gender Equity Week programming.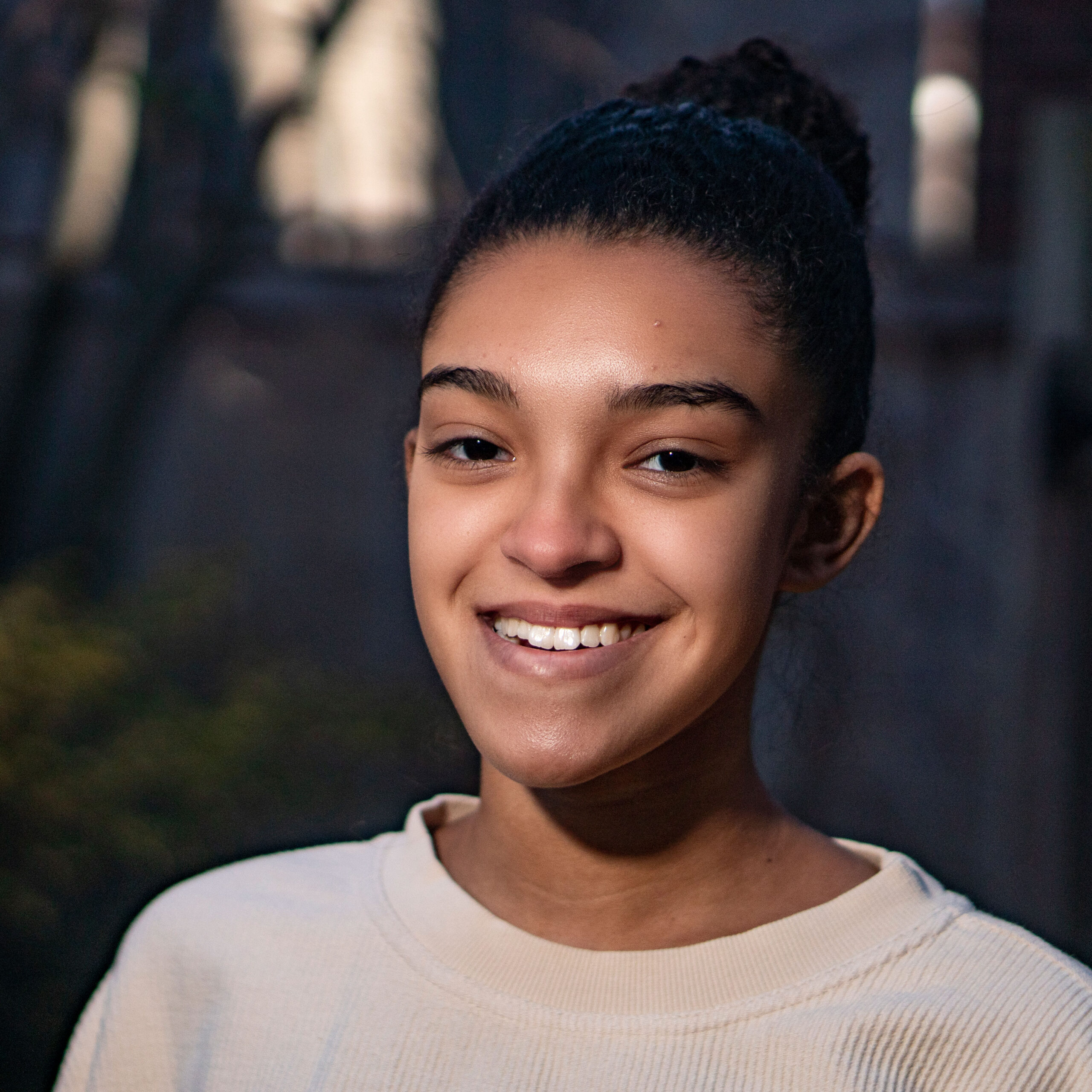 Amaya Madarang (she/her)
Student Program Assistant
Amaya is a sophomore majoring in Political Science and minoring in Survey Research Data Analytics. She is originally from Pasadena, Maryland, a small, predominantly white town where in the face of division she found a passion for racial and gender equity. Having led projects like book studies, Let's Talk Justice, and curriculum reviews and revisions, Amaya continues to strive for equity in the Women's Center. Outside of the center, Amaya is a member of Asian Pacific American Leadership Initiative, an organization that addresses problems specifically facing Asian Pacific Americans at Penn. Amaya is also involved in Check One, a multicultural organization reflecting her diverse background, and she regularly participates in ARCH events at Pan-Asian American Community House and Makuu, the Black Cultural Center. In her free time, Amaya loves to read, write, and listen to music. At Penn Women's Center, Amaya has led student programming, including the reopening of the PWC library and book discussion.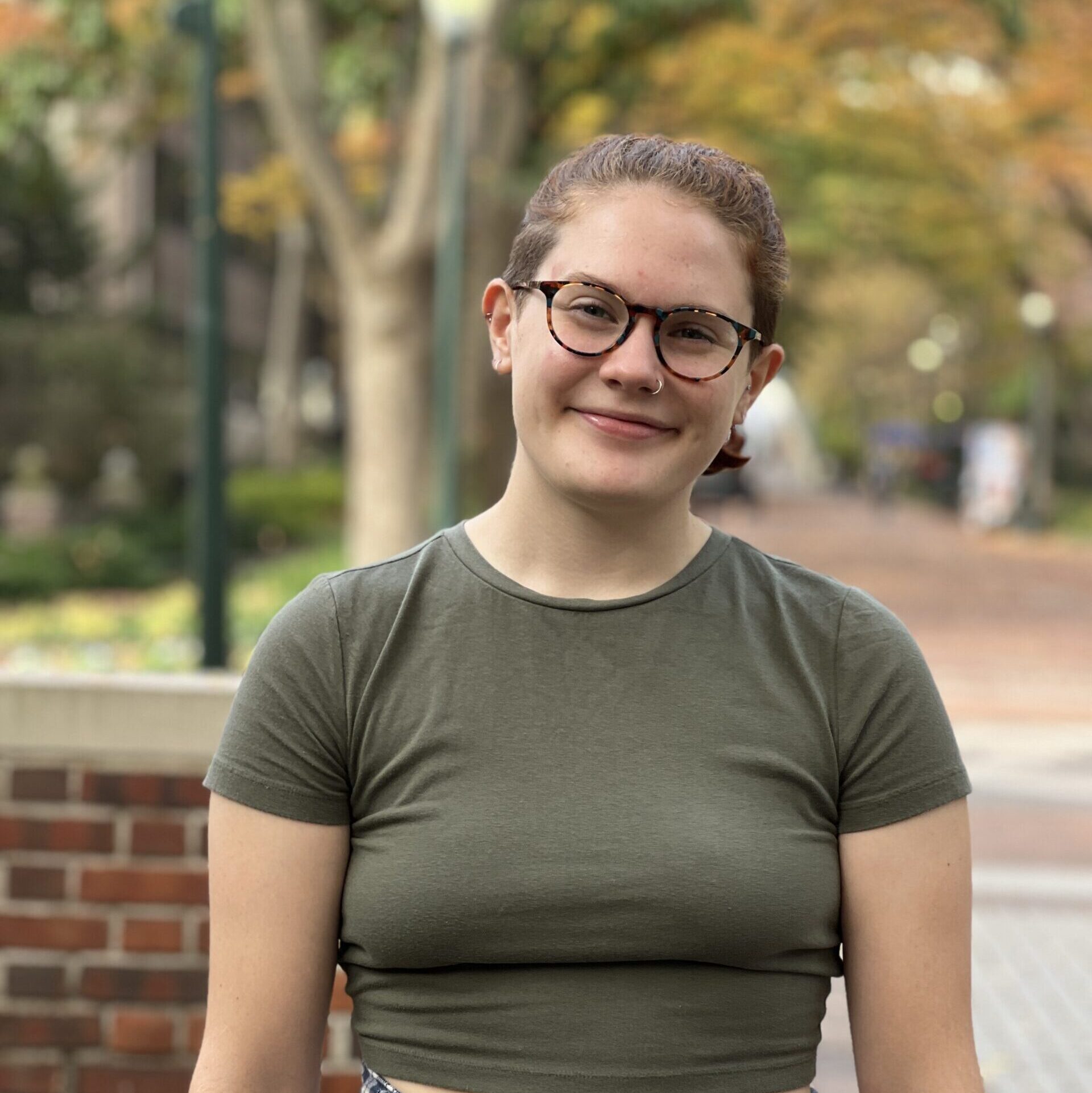 Elle Hall-Holt (they/them/their)
Student Program Assistant
Elle is a first-year student majoring in Nursing. They grew up in Minnesota, where they developed a strong taste for hot apple cider and hammocking. At Penn, Elle participates in Student Nurses and play on the Venus Ultimate Frisbee Team. In their free time, Elle participates in Student Nurses at Penn, crochets, and plays guitar. At Penn Women's Center, Elle plans and facilitates a weekly community crochet circle.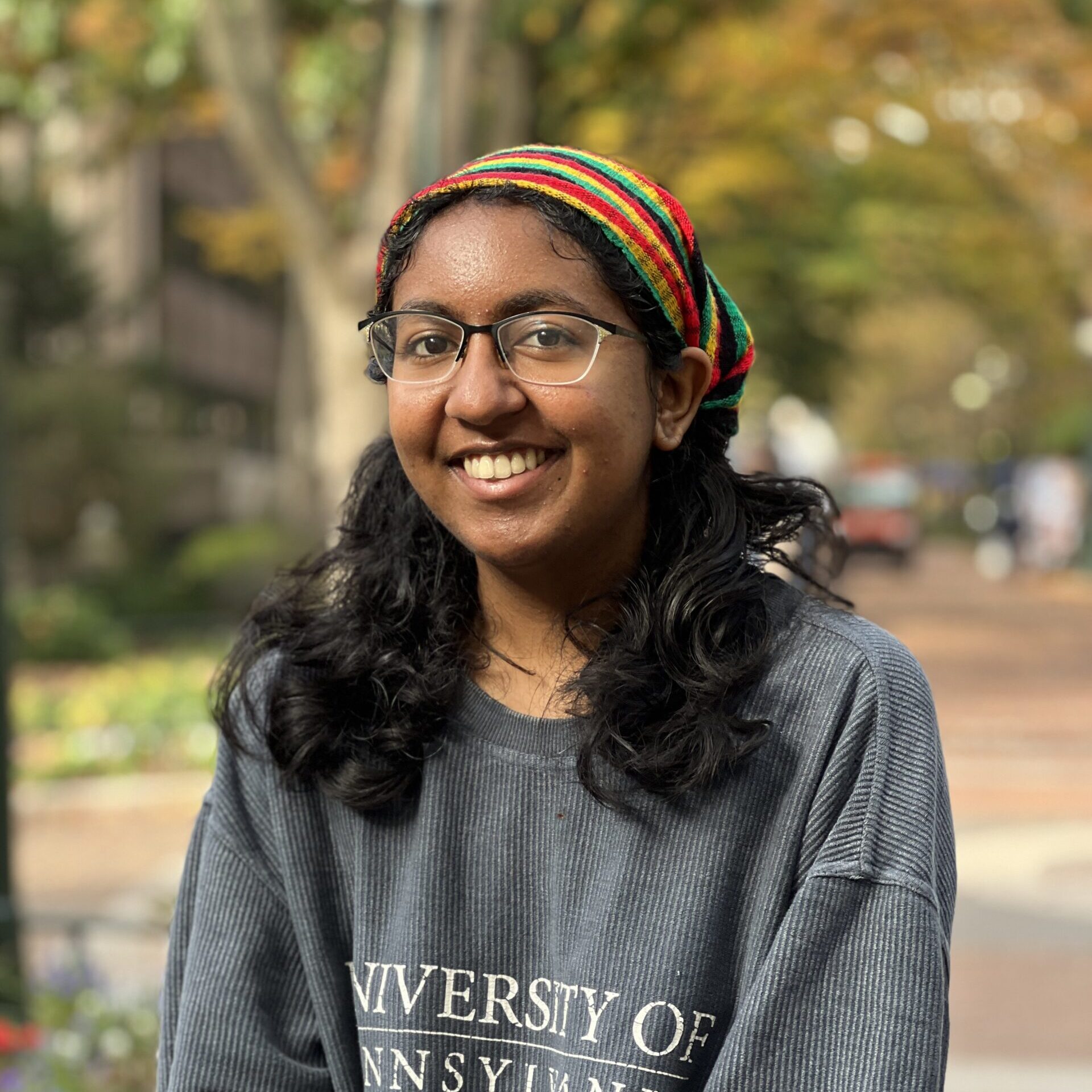 Nesha Subramaniam (she/her)
Student Program Assistant
Nesha is a junior majoring in Environmental Studies and South Asia Studies. She is originally from Victorville, California where she enjoys the natural Mojave Desert landscape. She is a member of Penn's Benjamin Franklin Scholars Program and participates in Penn Tea Club, PRISM, Clio Society, and the Hindu Jain Association. Nesha enjoys spending her free time drinking hot cups of tea, taking long naps, and eating cheese. At Penn Women's Center, Nesha facilitates the weekly Tea Time program and has organized programs such as a Saturday movie watch party.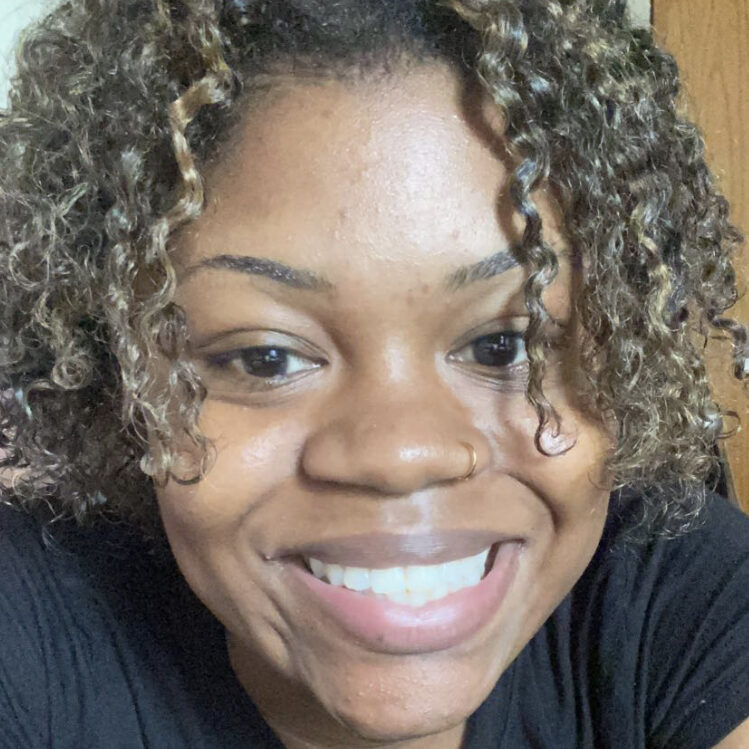 Nicol Paulino (she/her)
Student Program Assistant
Nicol is a sophomore majoring in Psychology and minoring in International Relations. She was born in the Dominican Republic but was raised in New York City. Nicol serves in Penn's Abuse and Sexual Assault Prevention (ASAP) student group and volunteers at the Reach-A-Peer hotline. Her academic interests include developmental psychology and Brazilian-Portuguese language and culture. With the goal of practicing pediatric and forensic psychology, through research she aims to influence policymaking for at-risk youth. In her free time, she likes to bake, paint, and make playlists. At Penn Women's Center, Nicol assists with marketing and social media, and facilitates several initiatives, including co-leading the Gender Equity Week programming.
We sponsor a number of events throughout the year that highlight issues of gender justice and promote women writers, activists, artists and political and professional leaders. These include conferences, trainings, and workshops, with topics ranging from restorative justice, to healthy relationships, to men and masculinities. Major sponsored events, co-produced with student groups, include the Vagina Monologues, the Women's Leadership Summit, Penn Women's Week and Take Back the Night. 
We play an advocacy role regarding issues of gender equity, health, childcare, workplace discrimination, domestic and sexual violence, and mental health.  
Located in the heart of campus, at 3643 Locust Walk, the Penn Women's Center offers the perfect space for women, female-identified persons and feminists of all genders to study, relax, host meetings, and workshops or team up for civic engagement projects.
More than just a building, we are also home to a fully equipped nursing room, complete with a Medela Symphony breast pump, that provides a cozy private space for breastfeeding and/or pumping. We also have an eco-kitchen (PEEK) that can be used for cooking, events or hanging out, a film and book library, a TV lounge, wireless internet access and assorted meeting rooms.